Whittlesea Country Music Festival – Eurogliders and Chantoozies take centre stage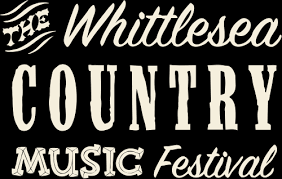 The 2018 Whittlesea Country Music Festival (WCMF) is set for another bumper year this year with popular 80's headline act the Eurogliders as well as the Chantoozies, Troy Kemp, The Viper Creek Band, The Iain Archibald Band, Gami Gami Devils and more set to perform live.
The WCMF is the perfect summer festival catering to locals and visitors, families, music fans and people of every age. The 2018 festival will feature the night festival and street festivities during the day.
The festival will kick-off on Friday 9 February with a free opening party at the Whittlesea Bowls Club featuring a performance from Paul Costa.
The main festival day's entertainment commencing at 10am will be held in Church Street, Whittlesea.
The street festivities will include live buskers, bush poets, horse and cart rides and much more.
At 3pm the free twilight concert will kick off at the Whittlesea Cricket Grounds (Walker Reserve) and at 9.10pm a spectacular fireworks display will light up the sky prior to performances by the Chantoozies and headline act the Eurogliders.
"The festival entertainment is completely free of charge so it's the perfect opportunity to head to Whittlesea for a day, the night or even for the whole weekend" says Festival Vice President, David Watson.
"There will be a variety of tasty food and drinks from local vendors available on-site or bring a picnic and a blanket and sit back and enjoy this year's sensational line up. We have music to suit all generations."
The 2018 WCMF festival highlights include: – Free performance by Eddie Rorke Band followed by Paul Costa on Friday, 9 February at the Whittlesea Bowling Club, Church Street,
Whittlesea (booking essential for this event Ph. 9716 1966). – Saturday 10 February FREE Street Festivities, kicking off at 10am at Church Street, Whittlesea. Here you will find trader's stalls, both local and from surrounding areas, an animal nursery, live buskers, bush poets, horse and cart rides and other fun activities for kids.
– FREE "Twilight with the Stars" concert at the Whittlesea Cricket Ground (The Walker Reserve cnr. Forest and Laurel Streets) an open air concert running from 3pm until late.
– Fireworks display, at 9pm and followed by headline act the Eurogliders.
The WCMF wishes to acknowledge their festival partner, the City of Whittlesea for making this event possible.
The WCMF is proud to be showcasing a strong lineup of Australian talent yet again, and hopes the community will embrace the day with their friends and family.
Email: info@whittleseacountrymusicfestival.com.au  or visit the website
at www.whittleseacountrymusicfestival.com.au
* Due to circumstances beyond the control of organisers, the line up may change without notice. The
official web site will keep attendees up-to-date with any changes to the artists' line up.