The RoomXchange – How We Find The Perfect Match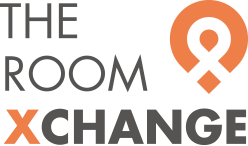 People often ask us how we find you the perfect match when we connect our Hosts and Guests. It's a bit of process and requires insight, knowledge and a carefully crafted questionnaire but once we have all the necessary information then it's a matter of connecting them based on multiple requirements.
Connecting the right Host with the right Guest is a process that we take very seriously. It's not just a matter of finding the right match based on what the needs are, but also matching them based on shared values, interests and personalities. We always want to ensure that our Xchangers feel at home and can be themselves around the people they're sharing their lives with.
The first step in becoming an Xchanger (Host or Guest) is joining our community. There's only a few required fields such as First and Last Name, County and City, Email and if you are interested in being a Host or a Guest.
Once we have that information, you'll then be sent an email to verify who you are and then be asked a couple more questions. These questions are basic and few but will help us to ascertain whether you are curious and just enquiringat this stage, interested but need more information or ready right now and want to find someone asap. Once we know where you're at, we can step you through to the next stage. No matter where you're at in your readiness level, you'll receive our fortnightly newsletter updates which will always keep you in the loop. Being connected via our Facebook, Twitter, and Instagram will also keep you updated.
However, if you're ready right now and are curious about the how the process here's how it works.
One of our team will call you at a confirmed time to chat through questions to find out who you and your household are, what you value and what you need. We'll also do the same for the Guest.
We'll then go away and find two to three suitable Xchangers who'll match your needs. We'll set up a conference call led by our Customer Care team members so you can talk through things that are important to you. We'll facilitate the conversation and make sure that everyone understands each others needs and expectations.
If, at this point, we feel there's a great match, then we'll create a meeting between the significant people in the household and the Guest.
At this point, you'll have a pretty good idea if it's moving forward or not.
If for some reason you don't feel it's a right match, we'll go through the process again until we get it right. That's our guarantee to you.
What's next?
Once your Xchange has begun, we suggest you give it a couple of weeks for both of you to get used to the new living arrangement and to understand the expectations and support that's required.
We suggest you have a weekly WIP (work in progress) meeting so you have a dedicated time to talk over things that need to be discussed.
In a month or so go out for dinner and talk about how you're feeling about living together. Recognise the difference having an Xchange has made in both your lives and make any adjustments required to keep it moving forward.
You always have us here if you need any help.
Remember – it's no different to getting a flatmate in your house. The only difference is, they're paying with their time and not their money.
We also have an extensive FAQ section on the website.