Music Makers Club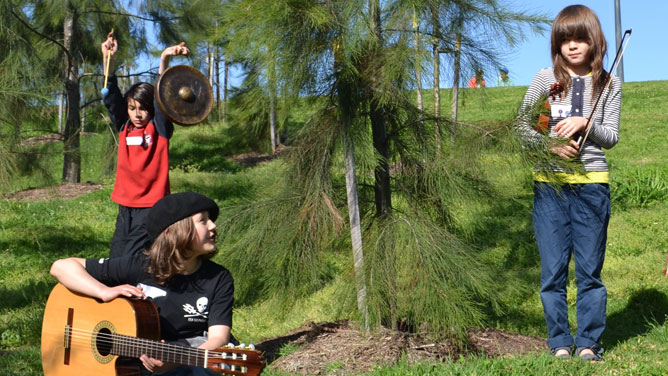 Explore sounds, invent melodies, write songs and perform together in this workshop series.
​Artist: Gillian Howell and Tony Hicks
We are all musicians and we can all be players.
You may have never picked up an instrument before OR you may be a real pro… as long as you want to make music – Music Makers Club is for you!
So if you have been learning a while, are just getting started, or have not yet started, come along to explore sounds, invent melodies, write songs, and perform together in a small group.
It's all about collaborating, listening, experimenting, discovering and performing.
Bring your own instrument or you can borrow one of ours. We will have the following available: ukulele, drum, xylophone and other tuned percussion, plus some unusual instruments from around the world.
Please note, you must attend all 5 sessions.
Age: 9 to 12 years
Adults are not required to stay.
Event details
$80 per child for the 5 week series, bookings essential
10 February 2018 to 17 March 2018
ArtPlay
Birrarung Marr
Behind Federation Square
Melbourne VIC 3000