Jon Smith SUBS has arrived to the The District Docklands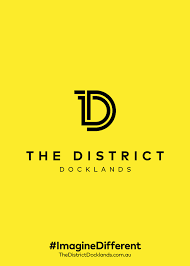 In May 2019 we welcomed Jon Smith Subs to The District, known for its fresh, hot-off-the-grill sub sandwiches. The District is the first Jon Smith Subs in Australia!
Each location specialises in freshness, preparing ingredients for every sub on-site daily. Its sirloin steak and chicken breast subs are trimmed, sliced, seasoned, marinated, and grilled to order. Various catering options are also available, and its Plenti-Full Sub platters come as individually wrapped four-inch or six-inch subs.
Established in 1988, the successful sub shops quickly grew into becoming a household name in Florida and the US. With recent international expansion into the UK, Portugal and Panama, the popular sandwich franchise is finally making a much-anticipated entry into Australia.
The Jon Smith Subs customer is someone who wants only the freshest ingredients, and restaurant quality food combined with a fast-casual dining experience. If this is you – you will want to give Jon Smith Subs a try!
With the continued transformation of The District Docklands, this was naturally the perfect location to launch Australia's first Jon Smith Subs. Add to this the AFL games nearby at Marvel Stadium, Jon Smith Subs is looking forward to catering for the Aussie tastebuds.
Jon Smith Subs History
The first Jon Smith Subs shop opened in 1988 by Jon Smith himself, in Palm Beach County, FL with a commitment to serving the absolute highest-quality overstuffed, marinated grilled sirloin steak and real chicken breast subs.
What you need to know!
All the ingredients are freshly prepared. Nothing is cooked from frozen! Whether you're grabbing a quick bite for lunch, or takeaway for dinner, Jon Smith Subs will be a household name before you know it!