Eight new parks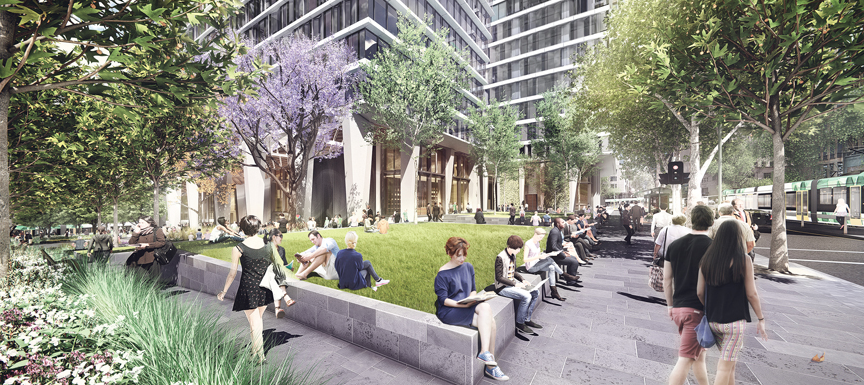 Picture a green oasis that's more than twice the size of the MCG. By 2021, you'll have this much more parkland in the city where you can exercise, play and relax.
The eight new parks have been made possible through our investments and partnerships in a number of ambitious projects. They will feature hundreds of new trees, tranquil gardens, playgrounds, picnic areas and much more.
Even tram tracks are going green in Southbank, where more than 4000 plants are beginning to bloom on the new tramway, including native pig face and everlasting daisies.
Lord Mayor Sally Capp said this 36,000-square metre expansion of open space is the city's biggest since 2002.
'We are working to create the brightest future for everyone who lives, works and plays in our city as it rapidly grows, to promote wellbeing and respond to issues such as climate change,' the Lord Mayor said.
'For 30 years we've been making carefully-planned, incremental changes to our streetscapes and public spaces for people to enjoy, and we're just getting started.