Giveaway – Help eliminate plastic straws by using the natural wheat straw
Giveaway – 5 x $12.95 wheat straw boxes (100 straws per box) up for grabs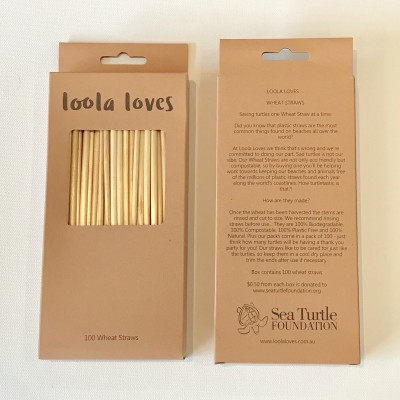 Our wheat straws are made from natural wheat stems which makes them 100% biodegradable. They are cut from dried wheat shafts after the wheat has been harvested.
They are in plastic free packaging & are gluten-free.
Wheat straws are non-toxic & non-porous so they don't become soggy like paper straws.
Links
Website: Www.loolaloves.com.au
Facebook: Www.facebook.com/loolaloves
For your chance to win one of these tell us which foundation  LoolaLoves on the  pack.
email your answer to competitions@netbaywifi.com.au