Altitude Shift 2018 is now OPEN for registrations!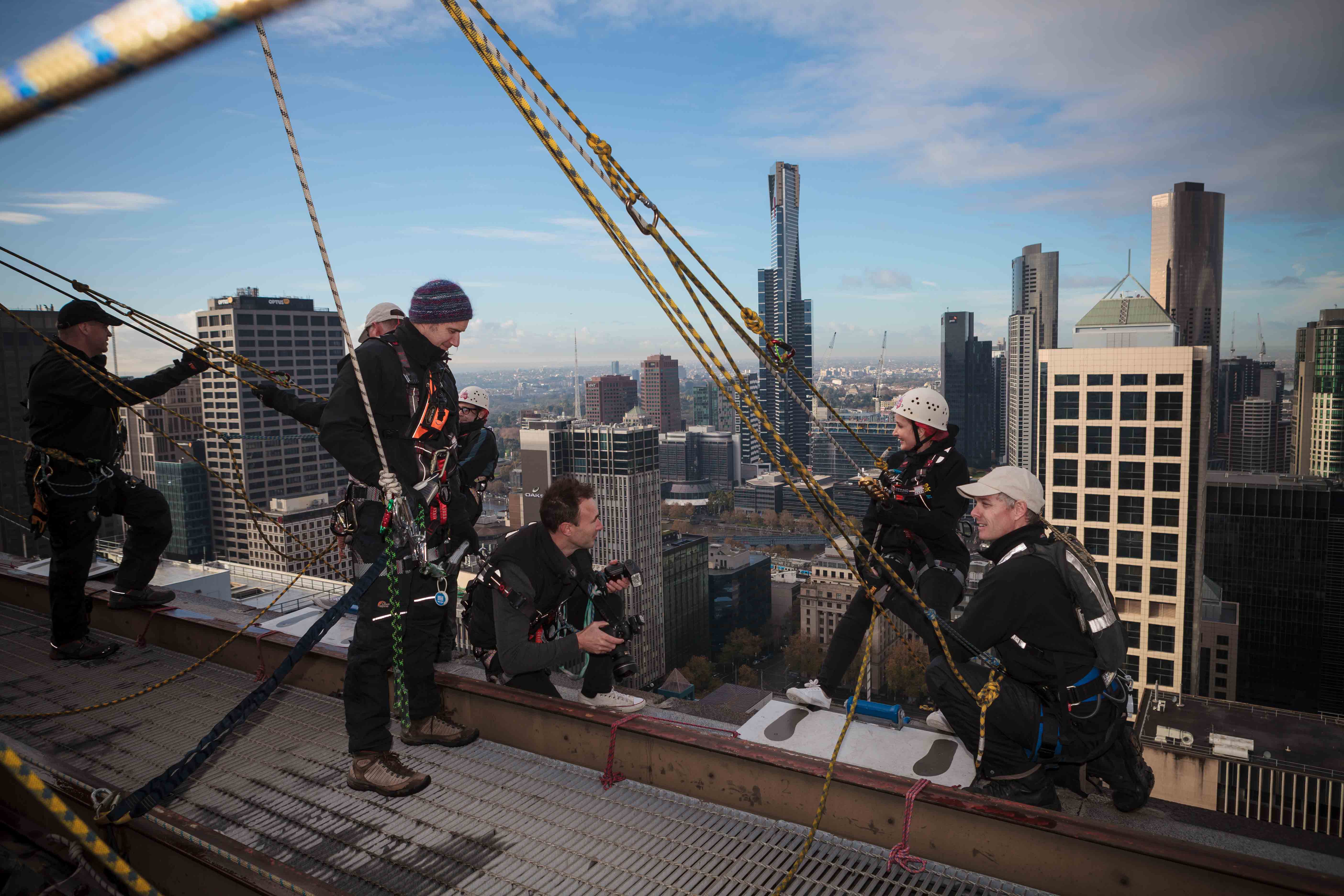 special offer – sign up now & face your fears
Friday 27 and Saturday 28 April 2018
Altitude Shift 2018 is now OPEN for registrations!
Face Your Fears with an exhilarating bucket list challenge, abseiling from the 27th floor of the St James building in support of Anglicare Victoria's foster care programs.
Register NOW for free using CODE CBD for a saving of $150.
Altitude Shift is an exciting fundraising initiative for individuals, teams and corporate participants. This unique event allows you to experience a bird's eye view of the city before descending to the ground with an adrenaline pumping abseil in the heart of Melbourne.
FURTHER INFORMATION
St James at 535 Bourke Street will host Altitude Shift on Friday, 27 and Saturday, 28 April 2018 from 8am to 5pm each day.
Altitude Shift is Melbourne's first and only CBD abseil challenge. Participants can sign up as an individual or as part of a group, to undertake a personal challenge or to encourage team building.  Whatever the motivation, Altitude Shift will deliver a thrilling experience for a great cause.
Register now to get started and begin working towards the minimum fundraising component of $850 per person.  You will enjoy spectacular views of the Melbourne skyline before taking the plunge 113 metres back to street level.
Confirmed participants will receive detailed information on event day procedures in the lead up to the event however, you will find some generic information and frequently asked questions at altitudeshift.org.au
Dates:                         Friday 27 and Saturday 28 April
Time:                         Approximately 8:00am – 5:00pm
Venue:                        St James, 535 Bourke Street, Melbourne
Cost:                          $150 per person registration fee (waived with special offer code CBD)
$850 minimum fundraising
FOSTER CARE & Anglicare victoria
As the state's largest provider of out-of-home care services for disadvantaged Victorians, we ensure that children and young people can access safe environments. Foster care is about providing a safe and supportive home to children who are unable to live with their birth parents.
We provide a home to more than 340 Victorians each night, and can only achieve this with the support of dedicated staff and passionate volunteer carers.
You will make a difference in the lives of foster children by participating in Altitude Shift, as all funds raised will support Anglicare Victoria in the ongoing provision of programs for these vulnerable children. This means it will go to finding them a place, supporting a foster carer, or to one of our extensive academic and emotional development programs, which are designed to help children living in care catch up with their peers.
Foster kids face fear each and every day – the fear of being in a new home, fear of being apart from family, fear for the future.
hurry – act now!
Altitude Shift is limited to 200 places, so act now to secure your spot.
This offer is only open until Friday 16 February 2018. So HURRY and get set to make 2018 the year that you FACE YOUR FEARS for foster kids
For more information, contact Anglicare Victoria on (03) 9412 6133 or via altitudeshift@anglicarevic.org.au