12 essential night events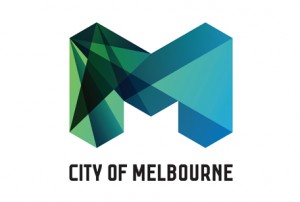 Don't prowl around town after the sun goes down, searching for cool things to do. We've found Melbourne's best nocturnal activities, from the city's biggest film festival to tasty winter fun in an igloo or faux ski lodge.
Melbourne International Film Festival
Get ready to hide away in darkened cinemas for days on end at the Melbourne International Film Festival. From opening night's doco about Adam Goodes, the footballer who called out racism, to closing night's still-secret film, it's taking over the city. See a film or three amid The Capitol's newly refurbished art deco glory. Hear The Film Music of Nick Cave and Warren Ellis at Hamer Hall. Settle into the State Library for the Wootton Talks Musical Movie Legends sessions, from Babs to Bowie. 1 to 18 August.
NGV Friday Nights
What's better than spending a morning or afternoon at this year's Winter Masterpieces exhibition, Terracotta Warriors and Cai Guo-Qiang? Seeing it at night amid a very arty party. At NGV Friday Nights you can experience Chinese wonders ancient and new. Stuff yourself with dumplings and get a tipple or two from the bars. Warm up with hot bands and performers like Rainbow Chan and The Audreys. Winter sorted – and early spring too, because it's on until 11 October.
The European Night Market
Bring Continental sophistication to your Fridays at The European Night Market, back throughout July with a Euro disco theme. DJ Fleiss provides the soundtrack while you take a culinary tour, from German sausages and Polish dumplings to sweet Italian pastries. Drinks include warm mulled wine and the market's signature Lon Winter's Night cocktail by local Little Lon Distilling Co. Other reasons to start your weekend here include barbershop discounts and a rare chance to step inside Melbourne's oldest hotel.
Mont Plonk at Melbourne Public
You don't need to go to Mount Hotham let alone Europe for Alpine-themed après-ski revelry. From fire pits and furry blankets to hot buttered rum and bratwurst sausages, Mont Plonk at Melbourne Public ticks all the boxes. Want to do ski shots (that's shot glasses attached to a ski!) with your mates? Prefer to share baked brie and body heat with someone special among the sheepskins? Either way, don't miss this urban ski lodge, open every day until they call last drinks on 28 July.
Igloo Wonderland
There are a few problems with igloos, like they're really far away, really cold and aren't great for views. The Wharf Hotel's Igloo Wonderland solves that with cosy, transparent igloos by the Yarra, and ups the food and beverage situation too. This year the igloos come in two sizes. Book a little one for up to eight people, or a big igloo for communal dining and private functions. Then snuggle up with warming food like pork belly in chili caramel sauce and drink options including a thermos of warm cider. Good times await every day until winter's last stand on 31 August.
Shakespeare in Love
Get thee to the theatre, because the West End adaptation of Tom Stoppard's Oscar-winning period rom-com is coming to town! The Australian premiere of Shakespeare in Love promises to be an even bigger hoot than the film. Melbourne Theatre Company is bringing this Elizabethan backstage romp to life with joyous music, fab costumes and a very cute dog. It's a limited season, 15 July to 14 August, so get your tickets post haste.
Winter Night Market
Free live entertainment, open fires and pretty party lights. Mulled wine and hot chocolate (by local legend Mörk no less). Warming dishes from around the world by oodles of street-food vendors, including event newcomers like Pierogi Pierogi and Melted Cheese Bar. Fifty more stalls selling lovely things to brighten your winter, including handmade candles and jewellery. Plus everything from eggnog to snow machines for Christmas in July. You gotta love the Winter Night Market, every Wednesday until 28 August.
Tom Walker
This Scottish singer-songwriter's new album, What a Time to Be Alive, has got it about right. But don't just feel good about the fact Tom Walker's coming to Australia for his first headline shows – including Melbourne on 22 August. Get a ticket now if you want to hear him sing Leave a Light On live.
The Rite of Spring: Stravinsky Double Bill
Get a double dose of 20th century musical magnificence with this MSO concert featuring 180 massed voices on 18 or 20 July. The orchestra's chief conductor, Sir Andrew Davis, leads The Rite of Spring: Stravinsky Double Bill. It brings together the titular work that inspired a riot at its 1913 premiere, and Igor Stravinsky's other 'rite of spring'. Composed 20 years later, Perséphone was inspired by Greek mythology's goddess of spring.
The Winter Village at Fed Square
Embrace the season's good times, from ice-skating to hot chocolate and caramel apple hot toddies. All this and more await at The Winter Village at Fed Square, a winter-long hot spot filled with see-through igloos. Gather in the big dining hall igloo, or book a private one and snuggle up with cold-weather treats. There's a big program of wintry events and activities coming up – stay tuned! Until 1 September.
Melbourne Spoken Word and Poetry Festival
Discover Melbourne's vibrant spoken word culture at Melbourne Spoken Word & Poetry Festival opening night Friday 12 July at Toff in Town. It kicks off  two and half weeks of spoken word performances, poetry readings, slams, open mics, workshops and international guests.
White Night Reimagined
Put White Night Reimagined in your diary and count the days!  Held for first time in winter and over three consecutive nights,  three of Melbourne's iconic  precincts – Carlton Gardens, Treasury Gardens and Birrarung Marr  – will undergo stunning  transformations, as artists from across the city and around the globe create journeys mythological, mysterious and mesmerising. Melbourne's iconic cultural institutions, including National Gallery of Victoria and Arts Centre Melbourne, will again come alive after dark, while enticing food and music offerings, showcasing local produce and talent, will also feature. 22 – 24 August.
More nocturnal essentials …
Here's another one for the calendar: the Leukaemia Foundation's magical Light the Nightlantern walk (11 October). Now's the time to buy tickets for The Chemical Brothers (5 November) and Brian Cox: A Symphonic Universe (16-17 November). You don't want to miss the chance to take a musical journey through time and space with the MSO and the world's coolest astrophysicist.